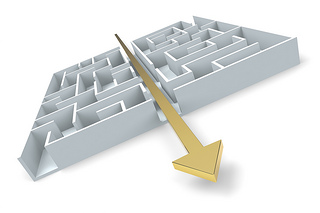 This winter we offer five classes, including three sections of Progress & Poverty, and two advanced courses: Human Rights and After the Crash.  The full schedule with link to preregistration is here.
If this is your first time at the Henry George School, you should begin with Progress & Poverty. You'll gain a new perspective on how the economy works, learn the root cause of today's economic difficulties, and develop an understanding of key concepts.   Progress & Poverty comes in two versions, Classic and Modern, covering essentially the same material but with differences in depth and pace. This term, the classic version meets Friday mornings and the modern version Tuesday afternoons or Wednesday evenings.
If you don't care to enroll in Progress & Poverty at this time, you'll still be welcome to attend our lectures, movies, tours and discussions, all of which will be shown on the Events page. We do also have other prerequisite-free courses which will be offered later in 2013.