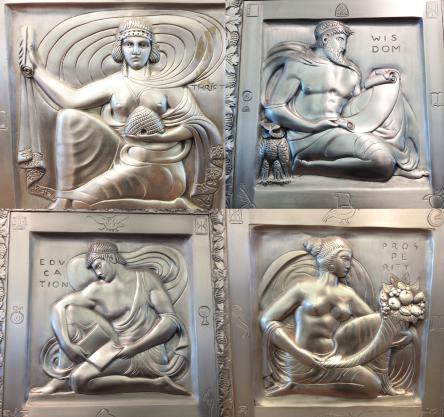 We'll present Introducing Progress & Poverty thrice in January, followed by the full Progress & Poverty course.
Introducing Progress & Poverty outlines the way the economy works, including the main causes of persistent poverty, and proposes a remedy that seems to have worked wherever it has been even partially tried.   It's also an overview of our ten-session Progress & Poverty course, which provides a lot more detail and begins January 22.
This initial session is free.  If you choose to enroll for the remaining nine sessions, you'll be asked for a $25 registration fee and given course materials.
Our session on Friday January 11 will be offered at Levy Center Evanston. 1:00 PM, 300 Dodge Ave, Evanston, IL 60202
Our session on Saturday January 12 will be offered in the Irving Park neighborhood on the northwest side of Chicago. 2:00 PM, 3330 W Irving Park Rd, Chicago, IL 60618
If you plan to attend our Tuesday January 15 session (6:15 PM at 333 S Wabash Ave #2700, Chicago, IL 60604), please note that building management REQUIRES THAT YOU SIGN UP IN ADVANCE SO THEIR SECURITY GUARD WILL HAVE YOUR NAME ON THE ADMISSION LIST.  You can do that by emailing us, or phoning 312 362-9302. Send email to info@hgchicago.org, subject Introducing Progpov Jan 15.