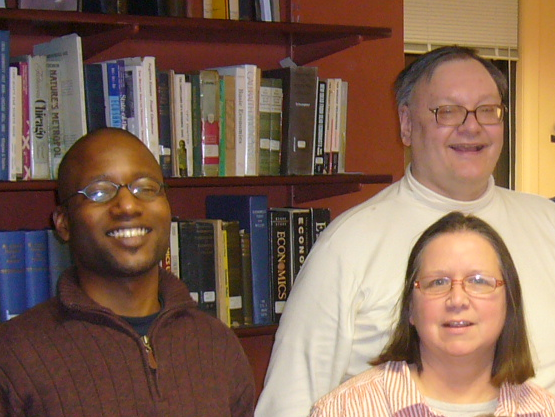 We just learned today that HGS instructor John Kuchta passed away on April 7.
John originally came to us as a student in the Poverty, Liberation, and Land Reform course (under its original name, Liberation Theology and Land Reform), taught by the late Sam Venturella.  He subsequently took all the traditional HGS courses, then became our main teacher of both that course and the newer Economics as if God Cared.  He was the only one of our instructors who had formally studied theology, and the only one who made his living as a teacher.
John had taught physical sciences and math at Westwood College, and earlier taught math at De La Salle Institute. Before that, he had managed warehouses and worked in quality control, tutored privately, and worked commercially as a musician.  Referring to predictions that, in the future, we will all have several different careers over our lifetimes, John sometimes introduced himself as a man of the future, who had already had several careers.
Services have been held.  A published obituary is here, and a guest book here.